ADONAI NISSI
from You Version
The LORD My Banner
Exodus 17.15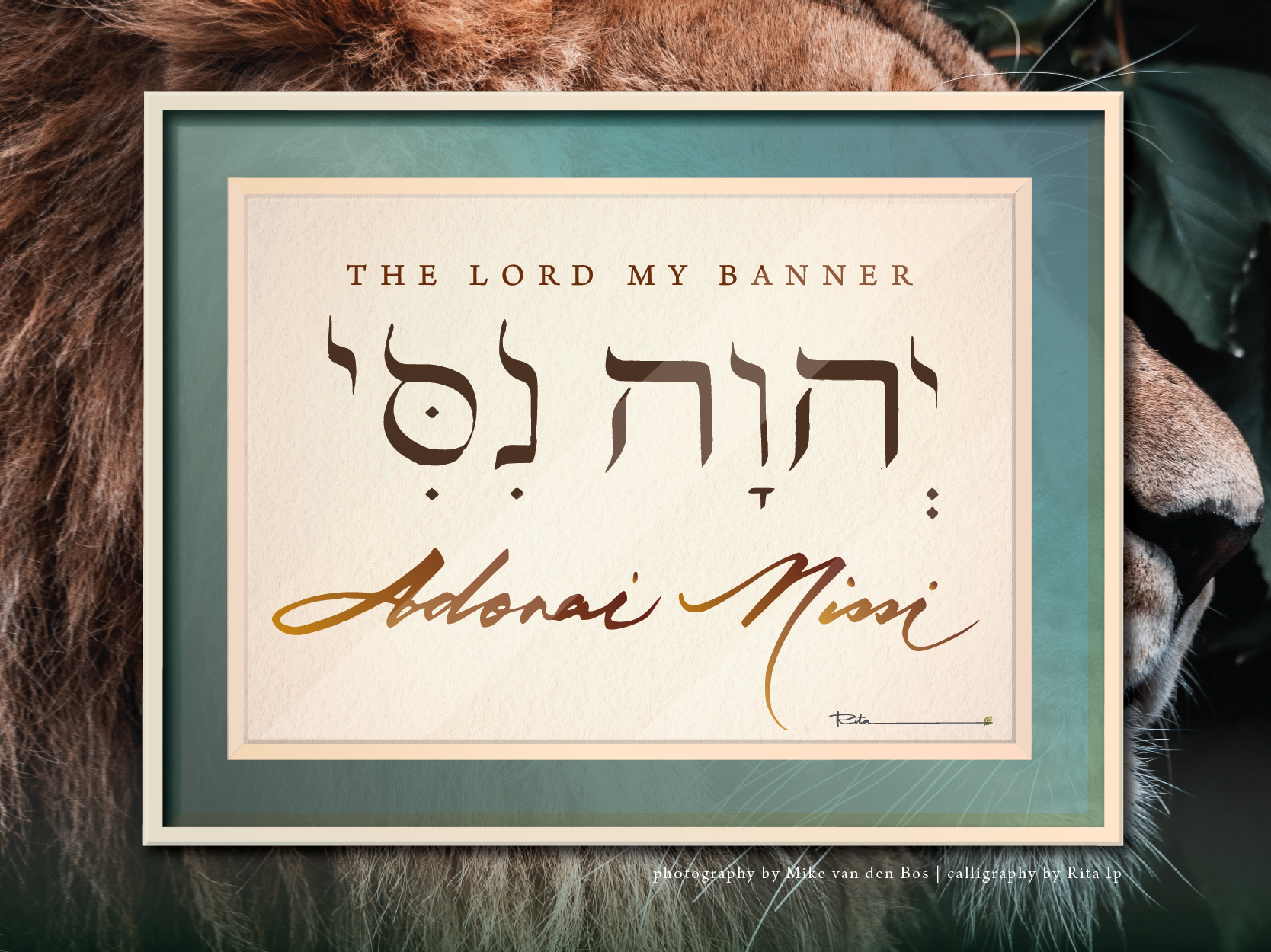 MUSIC FOR DAY 13: ETERNAL VICTORY
PRAYER
The LORD, My Banner, my victory! I exalt Your name, for You have won the ultimate and irreversible victory over all powers.
Thank You for every glorious victory I have experienced because of Your power, love, and truth. Thank You for celebrating my victories with me, even the smallest ones that no one ever notices.
Forgive me for battling through my days in my own strength, which makes me weary, frustrated, and disheartened. Forgive me for allowing fear to stop me from doing what I should.
Make me a resilient fighter; do not let my past failures paralyze me. Train my heart to rely on You and my hands to battle in Your strength.
Because You are My Banner, I declare that I am destined to be more than a conqueror. By the blood of the Lamb and the word of my testimony, I am an overcomer of every obstacle.
………………………………………………………………………………….
A FEW FACTS…
During the battle against the Amalekites at Rephidim, Moses held up God's staff with Aaron and Hur's support. The Israelites prevailed only when the staff was raised. Moses built an altar to commemorate the victory and named it Adonai Nissi, acknowledging God as Israel's banner under which they conquered the Amalekites (Exodus 17:8-16).
Adonai Nissi appears once in the Bible, meaning "The LORD (is) My Banner." It can also be understood as "The LORD My Miracle" or "The LORD My Refuge."
The term Nissi, derived from the Hebrew word Nes (nês), signifies a pole with an attached insignia, banner, standard, ensign, signal, sign, or miracle.
………………………………………………………………………………….
EXERCISE 1:
TWO-WAY JOURNALING
Today, we are going to write to The LORD Your Banner. In His presence, you are loved and treasured just the way you are. It's a safe space to fully express yourself. Let your thoughts flow freely and let Him journey through your inner world. Take time to listen and record your dialogue. Let the Holy Spirit lead you to a nourishing conversation.
[Part 1]
Dear Father / The LORD My Banner/ My Victory, …
[Part 2]
Dear child / (your name), …
………………………………………………………………………………….
EXERCISE 2:
DECLARATION
Are you currently facing significant challenges? I urge you to write a faith-filled declaration and proclaim triumph over your circumstances. Remember that the Lord is your banner, your source of victory, and the one who fights on your behalf.
Because You are The LORD My Banner, I declare I can / I will / I am…
Speak your declaration out loud with certainty and anticipation, repeating it until your heart is fully aligned with the words. Your faith in Him can turn the impossible into possible, and possibilities into realities. Consider displaying your declaration in a prominent location to serve as a constant reminder and motivator.
………………………………………………………………………………….
BLESSINGS
Day 13 of HE has come to an end. My prayer for you is that every time you praise His name, The LORD Your Banner, you are reminded that your victory is already won. Hallelujah!